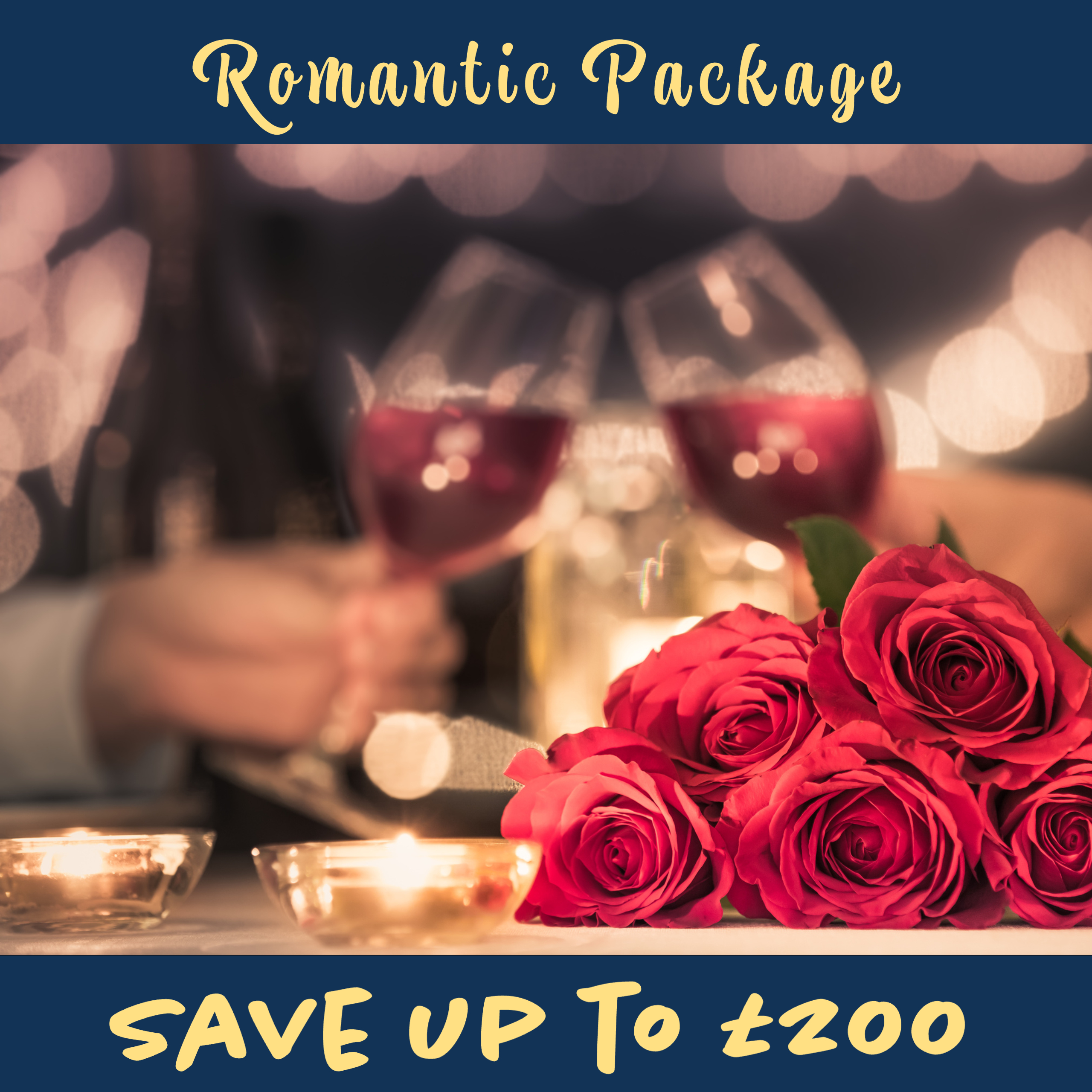 Date nights have become a routine? The same old dinner and a movie just doesn't cut it anymore?
You want to surprise your partner with something truly special, an experience that will reignite the spark in your relationship.
Get ready for a romantic getaway like no other! Picture yourself and your loved one nestled in a luxurious lodge, surrounded by breathtaking views. Indulge in canapés and a bottle of Prosecco upon arrival, followed by a mouthwatering three-course meal at our finest restaurant. And that's not all!
Wake up to breakfast in bed, savoring every moment together. Need some extra relaxation? Treat yourselves to an customised massage at our world-class spa. This romantic package is designed to create unforgettable memories and bring you closer than ever before.
Package Inclusions:
Two nights in a luxury lodge

Canapés and a Bottle of Prosecco: Begin your romantic escape with a delightful selection of canapés, elegantly presented to tantalise your taste buds. Accompanied by a chilled bottle of exquisite Prosecco, toast to your love as you bask in each other's company.

3-Course Meal: Immerse yourselves in a culinary adventure with a sumptuous 3-course meal at our finest restaurant. Our skilled chefs will craft a menu featuring various delectable dishes, carefully prepared to entice your senses and ignite your passion for each other.

Breakfast in Bed: Wake up to a leisurely morning with a delectable breakfast served right in your room. Savour a selection of freshly prepared breakfast items while snuggled up in the comfort of your luxurious accommodation, making every moment together even more special.

Free access to our well being facilities; gym, sauna and steam room.
Optional: Experience pure bliss with a customised massage, the pinnacle of relaxation. Take a moment to unwind and let your body to be pampered with a rejuvenating massage customised to your unique needs.
Upgrade to a hot tub luxury lodge for a more luxurious stay.
Book now and make your love story even more epic! To book please phone +441334209202 or fill up the fields below.