Elie Holiday Lets: Explore the Perfect Rental Properties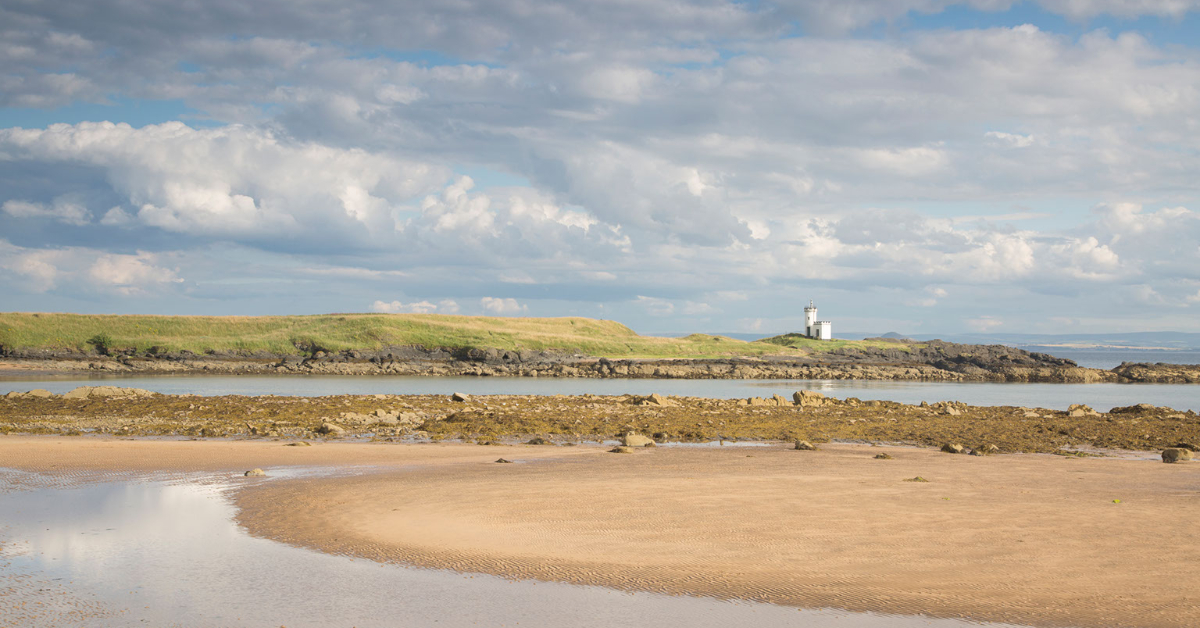 Exquisite Holiday Properties in Elie to Rent
With its historic harbour dating back to the 16th Century, Elie has stunning, pretty little cottages and boats bobbing on the Bay. Picture yourself there, don't hesitate a moment longer, book your break with Premier Stays Fife and stay in one of our luxurious, self-catering holiday properties in Elie is an idyllic start for you to get back your spirits.
Escape to the charming coastal village on the East Neuk of Fife and indulge in a delightful holiday experience. Nestled amidst breathtaking natural beauty, you can relax and rejuvenate in the local sauna, enjoying its warmth and tranquillity.
Premier Stays Fife can boast exquisite self-catering holiday homes, perfect for short and long stays. Whether you're seeking a romantic getaway, a fun-filled family vacation, or a tranquil retreat, our holiday rental properties in Elie offers something for everyone.
With its idyllic setting along the picturesque Fife coastline, Elie is a haven for those seeking relaxation and rejuvenation. The quaint village exudes a timeless charm with its cobbled streets, historic buildings, and stunning sea views of the North Sea. Immerse yourself in the tranquillity of this coastal gem, far away from the hustle and bustle of everyday life.
Our range of holiday properties in Elie is designed to cater to your every need. From cosy cottages and stylish apartments to spacious townhouses, we offer various options for different preferences and group sizes. Each property is meticulously maintained and equipped with modern amenities, ensuring a comfortable and hassle-free stay.
Experience the freedom and flexibility of self-catering accommodation, allowing you to create your schedule and enjoy a true home-away-from-home experience. Prepare delicious meals in your fully equipped kitchen, relax in your private garden or terrace, and unwind in the cosy living spaces. Our properties provide the perfect backdrop for quality time with loved ones or peaceful solitude.
Elie is a paradise for outdoor enthusiasts. From its sandy beaches and scenic coastal paths to its world-class golf courses, there's an abundance of activities to keep you entertained. Explore the golden sands of Elie Beach, bring your kayak or paddleboard to indulge in your favourite watersports, or stroll along the Fife Coastal Path, taking in the breathtaking views of the rugged coastline.
With Elie Golf Course, one of Scotland's oldest and most prestigious links courses, golf enthusiasts will be in heaven. Tee off against the backdrop of stunning coastal vistas, and challenge yourself on this renowned course that has tested the skills of golfers for over a century.
Elie offers a wealth of attractions for those looking to immerse themselves in history and culture. Visit the historic Elie Parish Church, admire the Elie Lighthouse, or explore the fascinating ruins of Elie Castle. The East Neuk of Fife is also home to charming fishing villages, art galleries, and museums, providing a rich cultural experience.
Booking your dream holiday property in Elie is quick and convenient. View the rental properties on this website page to explore our varied selection, browse through property descriptions, view photos, and check availability. Our user-friendly online booking system ensures a seamless experience, and by booking directly, you'll have access to the best rates and exclusive offers.
By booking online, you save time and benefit from the freedom to plan your itinerary at your own pace. Say goodbye to traditional hotel check-in and check-out times and embrace the freedom of a self-catering holiday. With miles of beautiful coastline to explore, you can enjoy long walks on the beach and breathtaking sea views.
So why wait? Discover the allure of Elie on the East Neuk of Fife and book your perfect holiday property today. Whether you're seeking relaxation, adventure, or a bit of both, Elie promises an unforgettable experience. Immerse yourself in the beauty of this coastal paradise, create cherished memories, and leave feeling refreshed and rejuvenated. Your dream holiday awaits. Book direct on our website and save!
How much does it cost to book a vacation with Elie holiday lets?
The cost of booking a vacation with Premier Stays Fife varies depending on the property, the duration of your stay, and the time of year. It is best to visit our website or contact the booking office for specific pricing information and availability.