Bowbridge Alpacas is a family-run alpaca farm in a beautiful position between Peat Inn and Largoward in North-East Fife, close to St Andrew's, offering fantastic views all the way down to the Forth River.
Bowbridge Alpacas offer a unique 5 Star Alpaca Experience. You can choose between their 1hr Alpaca Experience, including a mini-obstacle course or a 2hr Alpaca Experience, including a leisurely trek with further obstacles. Read on to find out more about what is included in both and how to receive 10% off your booking!
The 1hr Alpaca Experience involves being introduced to the whole herd- females, babies (crias), stud males and pet boys- and hand-feeding them, a demonstration of "CameliDynamics" a method of training enjoyable both to the alpacas and the human, some hands-on clicker training, leading an alpaca around a mini-obstacle course and learning something about the care of alpacas and their fleece and fleece products, with lots of unique photo-opportunities throughout the visit. This experience is suitable for young families and those with additional needs.
The 2hr Alpaca Experience is their most popular experience as it includes a leisurely trek leading an alpaca each, or in pairs, around our paddocks, including furthermore advanced obstacles and a short needle-felting session after which you would take home your own mini alpaca made from alpaca fleece. You will also have longer to enjoy the activities included in the 1hr Alpaca Experience and smaller group sizes.
Pre-booking is essential. Normal Alpaca Experiences run on Wednesdays, Fridays and Saturdays at 2:30 pm (2 pm in December/January) and 10:30 am on Saturdays.
If you are planning a special event, they can also offer your group private bespoke 1hr or 2hr Alpaca Experiences. Get in touch for availability.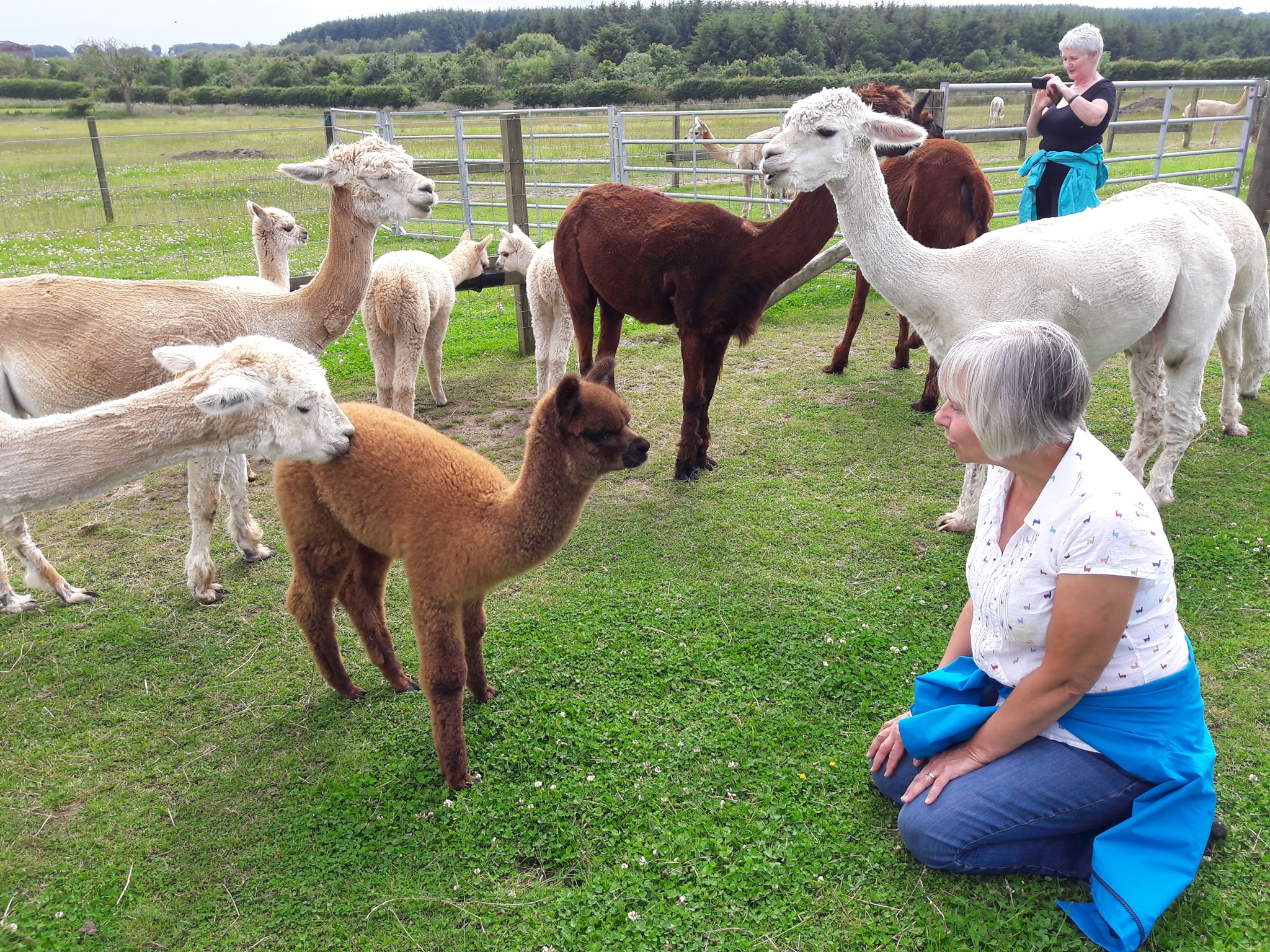 Book online with just a £10 deposit at bowbridgealpacas.com and create memories for a lifetime.
To receive 10% off your booking, show your Premier Stays Fife booking confirmation on the day of your experience.
You will even receive 10% of their luxury alpaca fleece gifts available to purchase at the end of your visit.