Have you recently got engaged? Are you looking for the perfect honeymoon destination? Look no further: St Andrews really is the perfect place to head for a romantic retreat. With fantastic food, stunning scenery, and ample opportunities for adventure, you'll make memories that will last a lifetime. Below is our recipe for the perfect honeymoon in St Andrews and the East Neuk.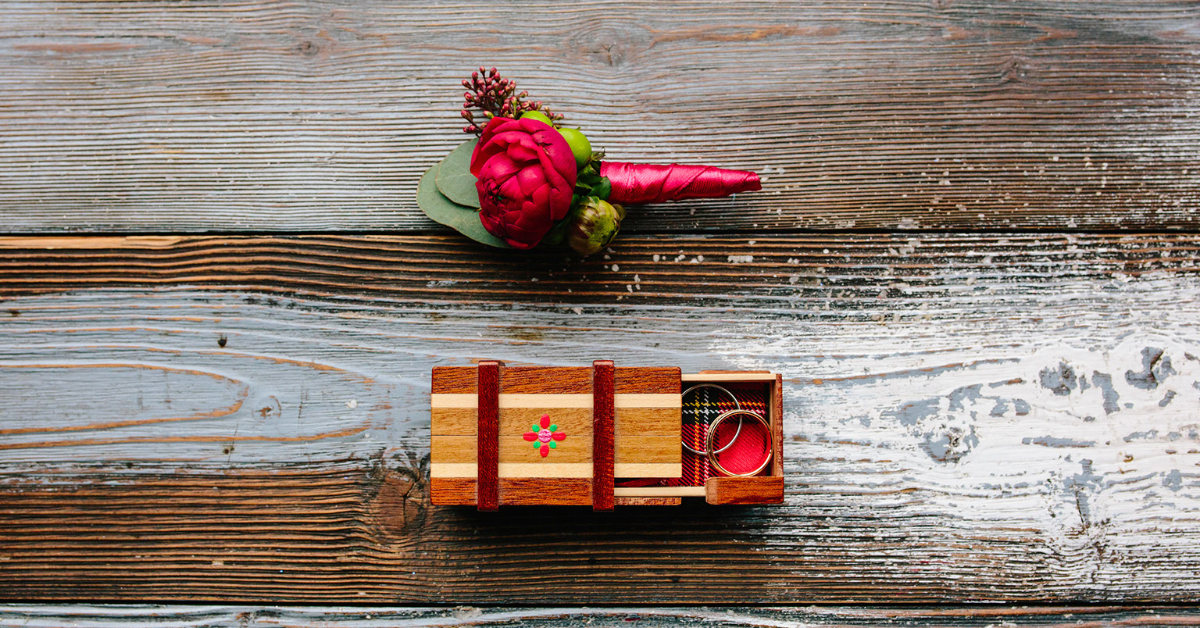 A splash of romance
First up, you'll need to book your accommodation. Here at Premier Stays Fife, we have a wide range of romantic rentals, including stylish apartments, terrific town houses, and cosy cottages — there really is something for everyone. We highly recommend booking one of our luxury hot tub holidays, perfect for creating those romantic moments with your new husband or wife. Crack open a bottle of Moët, grab some chocolate-dipped strawberries from the fridge (which you lovingly prepared earlier in the day), and settle down for a relaxed night-in. Having sorted your accommodation, whether that's a two-night mini-moon or an indulgent fortnight away, we recommend adding the following ingredients….
A generous helping of sea air
There's nothing more romantic than walking along the shoreline hand-in-hand with your significant other, soaking up the stunning scenery of St Andrews and the surrounding area with the wind blowing through your hair and feeling the sand move between your toes. There are so many beautiful beach walks in St Andrews and the surrounding area: head to Kingsbarns Beach for a morning walk followed by a toastie and hot beverage from the Cheesy Toast Shack, wander along the beach at Elie and stop off at The Ship Inn for a drink as the evening draws in, and round off the day with a sunset walk along the West Sands in St Andrews.
A dollop of adventure
In addition to rest and relaxation, we think that adventure is a key ingredient to create the perfect honeymoon. Why not try a watersports workshop with BlownAway in St Andrews, head to Darnley's Distillery for a gin tasting experience, drive out to Falkland Palace for a dose of history, or set out along the Fife Coastal Path for a hearty hike?
Several servings of good food
St Andrews and the surrounding area are known for their fabulous restaurants and, since you're on your honeymoon, why not treat yourself to some romantic candlelit dinners at some of the top food destinations in Fife? Here are three particularly special dinner destinations, complete with fantastic food and breathtaking scenery, to enjoy with your husband or wife— you'll make memories that will last a lifetime.
The Peat Inn
Situated just outside St Andrews, is a Michelin-starred restaurant which, in their own words "focuses on delivering a seasonal menu of outstanding Scottish ingredients, sympathetically handled, to ensure dishes of terrific flavours and striking presentation." Their six-course tasting menu is simply sublime. The ideal way to celebrate the start of this new chapter as a married couple.
The Seafood Ristorante
Is a glass restaurant perched on the cliff tops by the West Sands with unrivalled views out towards St Andrews Bay. Set against this idyllic backdrop, you will enjoy delicious seafood dishes — whether you are partial to oysters, caviar, lobster, salmon, scallops, monkfish or halibut, your taste buds will be dancing by the end of the evening!
Haar
Is a relaxed fine dining restaurant in St Andrews which brings together flavours and cooking styles from all over the world to create a unique experience — think Loch Etive trout ceviche served with passionfruit, verdict and rice noodles, or kimchi wonton with cauliflower veloute. Definitely one to add to your 'to visit' list.
The French novelist George Sand wrote "there is only one happiness in this life, to love and be loved." We would disagree. Happiness can be found in loving, being loved, good food, embracing adventure, and soaking up the sea air — all of which can be enjoyed on a honeymoon in St Andrews.
We look forward to welcoming you to one of our holiday rentals for your special Scottish getaway!