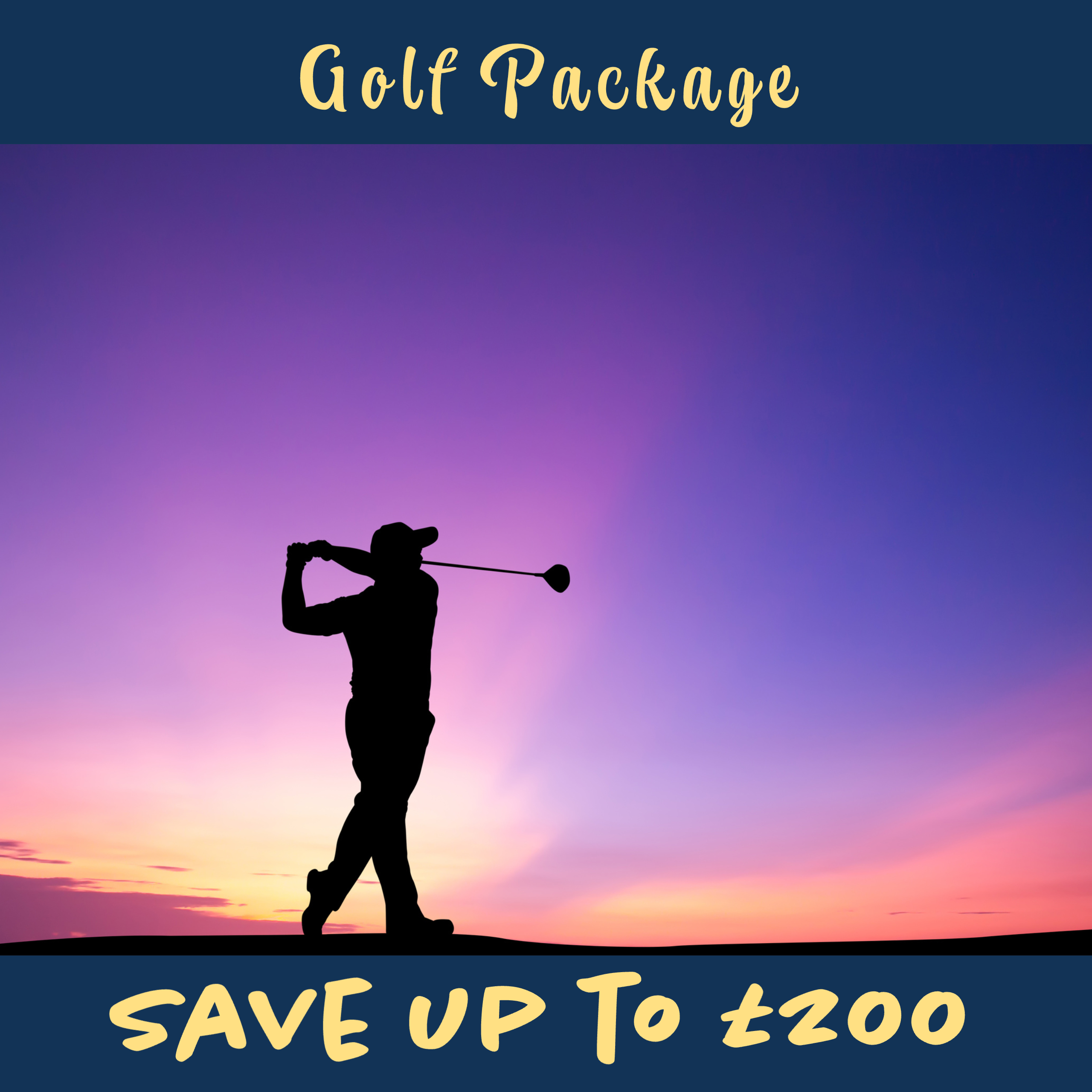 Imagine teeing off at the crack of dawn, surrounded by breathtaking landscapes and pristine fairways. The sound of birds chirping, the smell of freshly cut grass, and the thrill of the game. But finding the perfect golf package that combines luxury, top-notch courses, and indulgent accommodations can feel like trying to find a needle in a haystack.
Get ready for an experience that will leave you feeling like a pro golfer on top of the world! Picture yourself playing on world-class golf courses near St Andrews, where every swing is met with awe-inspiring beauty. And after a day on the greens, retreat to indulgent accommodations that offer all the comforts you deserve.
Introducing our exclusive Golf Package
With everything taken care of, all you need to do is focus on perfecting your swing and creating memories that will last a lifetime.
Package Inclusions
:
Accommodation: Stay in our top-rated resort near St Andrews. Relax in elegantly appointed lodges that provide tranquil landscapes.
Half Board: Enjoy a sumptuous breakfast to energise your golfing adventures. After a refreshing round on the course, return to the Resort and savour a delectable half-board dining experience at The Godfather Restaurant. Our talented chefs curate a diverse menu featuring local and international culinary delights, catering to all taste preferences.
Free access to our well being facilities; gym, sauna and steam room
Complimentary one hour on our PRO GOLF STUDIO
Optional:
Experience pure bliss with our optional golf massage, the pinnacle of relaxation. After a fulfilling day on the course, take a moment to unwind and let your muscles be pampered with a rejuvenating massage customised to your unique needs.
Upgrade to a hot tub luxury lodge for a more luxurious stay. For more details and to book your golf package, please phone +441334209202 or fill up the fields below.