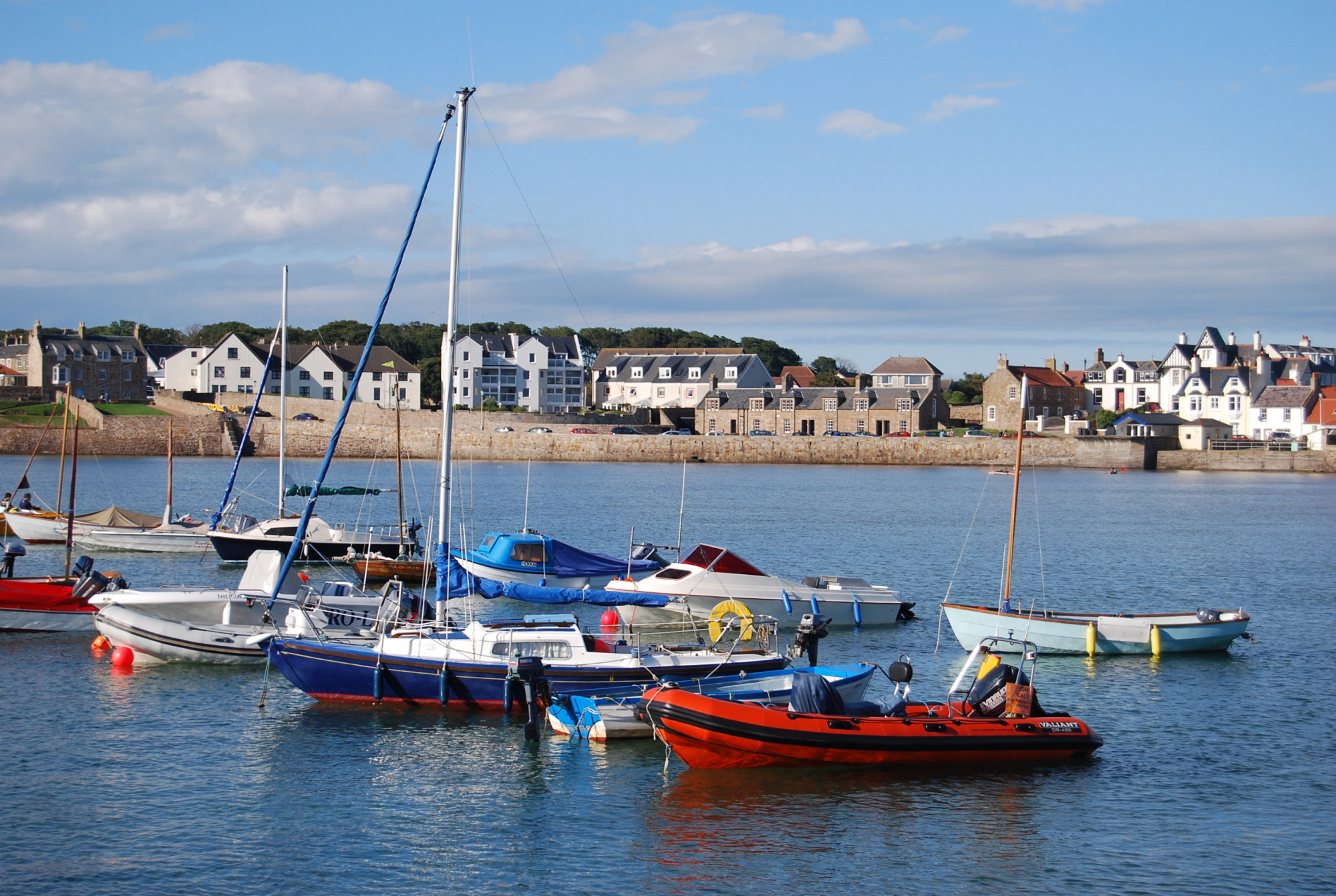 Welcome to Elie, a hidden gem on the coast of Scotland that promises a vacation you'll never forget. Nestled in the picturesque village of Elie, our luxury cottages offer the perfect blend of elegance and comfort, allowing you to relax and unwind in style. From self-catering options to apartments with golf nearby, we have accommodations to suit every traveller's needs.
In this blog, we'll take you on a journey through and beyond, exploring the highlights of the village and nearby destinations for day trips. We'll also share top tips to make the most of your stay and answer all your burning questions about renting an ideal holiday property.
So pack your bags and get ready for an unforgettable vacation in Elie, Fife. Let's dive in and discover why our cottages are the perfect choice for your next getaway.
Exploring Elie and Beyond
Elie, a charming coastal village in Scotland, offers beautiful beaches and outdoor activities. Rent a cottage to fully immerse yourself in the local culture and stunning natural scenery. Explore nearby attractions like golfing, hiking, and historic sites. Enjoy a unique and personalized vacation experience at your own pace.
Highlights of Elie Village
The village, situated in the picturesque East Neuk of Fife in Scotland, captivates visitors with its sandy beaches and stunning coastal scenery. Outdoor enthusiasts can indulge in golfing, sailing, and hiking along the Fife Coastal Path. The village boasts historic landmarks like Elie Parish Church and Elie House and offers delectable seafood, unique shops, and vibrant community events.
Location and Accessibility from Edinburgh
This charming coastal village is just an hour's drive from Edinburgh in the East Neuk of Fife, Scotland, and offers stunning views of the Firth of Forth. With beautiful beaches, coastal walks, and a range of activities, Elie is the perfect destination.
Nearby Destinations for Day Trips
If you're staying in Elie, there are several nearby destinations that make for perfect day trips. Just a short drive away, you'll find St Andrews, a historic town famous for its golf courses and medieval architecture. The East Neuk of Fife is also worth exploring, with picturesque fishing villages like Anstruther and Pittenweem, where you can enjoy fresh seafood and local art galleries. Additionally, the Falkland Palace and Garden offer a glimpse into the rich history of the area, while Tentsmuir Forest provides nature enthusiasts with walking trails, wildlife spotting opportunities, and breathtaking views of the Tay Estuary.
Types of Accommodations in Elie
Experience a cosy and charming stay in traditional cottages with modern amenities. Enjoy stunning beachfront homes for breathtaking sea views and easy access to the water. Indulge in luxurious villas with high-end amenities, and spacious accommodations for large groups or family gatherings. Opt for vacation rentals for more space and flexibility.
Luxury Cottages for Rent
Indulge in a high-end vacation experience in Elie with luxury cottages for rent. Immerse yourself in comfort and luxury with high-standard quality furnishings and decor.
Self-catering Accommodation Options
Elie offers a range of self-catering accommodation options, including cottages, apartments, and holiday homes. These accommodations are fully equipped with kitchen facilities, providing guests with the flexibility to prepare their own meals. They also provide amenities such as Wi-Fi, parking, and outdoor spaces like gardens or patios, ensuring a comfortable stay.
Apartments with Golf Nearby
Elie offers a variety of apartments conveniently located near golf courses. These modern accommodations provide comfortable living spaces and stunning views of the landscape. Golfers can easily explore the nearby golf courses and enjoy a round of golf amidst beautiful scenery.
Unique Features of Our Accommodations
Our accommodations offer unique features that make your stay truly special. Enjoy private beach access, stunning views of the surrounding countryside, and modern amenities like fully-equipped kitchens and luxurious bathrooms. Explore outdoor activities and local attractions conveniently located near our cottages.
Elegance and Comfort
Indulge in a luxurious and relaxing vacation experience at our elegantly designed cottages in Elie. Step into beautifully furnished accommodations that create a stylish and inviting atmosphere. Enjoy modern amenities, spacious living areas, and comfortable bedrooms. Take advantage of private outdoor spaces, including a serene back garden, perfect for immersing yourself in the beauty of Elie. Whether it's a romantic getaway or a family vacation, our cottages offer elegance and comfort for an unforgettable stay.
Proximity to Recreational Activities
Our cottages offer easy access to a range of recreational activities. Guests can enjoy the nearby beaches, hike along scenic trails, or tee off at the golf courses. With plenty of options for outdoor fun, relaxation is just a short walk away.
Making the Most of Your Stay
Research and select the perfect cottage for your needs, considering factors like location, amenities, and size. Plan activities to explore Elie's hiking trails, beaches, and landmarks. Pack essentials like sunscreen, bug spray, and comfortable clothes. Enjoy cottage amenities such as outdoor spaces, BBQs, and recreational equipment. Relax and create lasting memories in beautiful Elie.
Top Tips to Enjoy your Vacation in Elie
Enjoy beautiful beaches like Elie Beach and Ruby Bay for swimming and water activities.
Explore local shops and restaurants for a taste of the cuisine and culture.
Visit Elie Watersports for kayaking and windsurfing.
Take a scenic walk along the Fife Coastal Path for breathtaking views.
Don't miss the historic Elie Parish Church and Lighthouse.
Planning Your Visit: Prices and Availability
When planning your visit to Elie, it's important to research the availability and pricing of cottages for your desired vacation dates. Booking in advance can help secure the best deals and availability. Take the time to compare prices and amenities offered by different cottage rental options. Additionally, consider any additional fees or charges, such as cleaning fees or security deposits. It's also crucial to check for any restrictions or requirements, like minimum stay durations or pet-friendly accommodations. Lastly, reading reviews and testimonials from previous guests can provide insight into the quality and satisfaction level of each cottage rental option.
What is the best place to travel in Scotland?
Scotland offers a wide range of stunning destinations, but one of the best places to travel is Elie. With its picturesque cottages, beautiful beaches, and charming village atmosphere, Elie provides the perfect getaway for those looking to relax and enjoy the natural beauty of Scotland.
How to Secure a Memorable Vacation?
Plan ahead to secure the perfect vacation.
Research and choose a rental that suits your needs.
Enjoy local activities and attractions for an unforgettable experience.
Reach out to Premier Stays Fife for any special requests or recommendations.
What Makes Premier Stays Fife Holiday Houses Stand Out?
Premier Stays Fife Holiday Houses stand out with their exceptional customer service. Our attentive staff is always ready to assist you throughout your stay, ensuring a memorable experience.
Elie offers a perfect blend of natural beauty, recreational activities, and cosy accommodations for a memorable vacation. Whether you're exploring the charming village or venturing out to nearby destinations for day trips, there is something for everyone to enjoy. Our luxury cottages, self-catering options, and apartments with golf nearby provide a variety of accommodations to suit your preferences. With elegance and comfort as our top priorities, you can relax and make the most of your stay. Don't forget to check out our top tips to enhance your vacation experience. To secure a truly unforgettable vacation, book now to ensure availability and get ready for an amazing getaway.