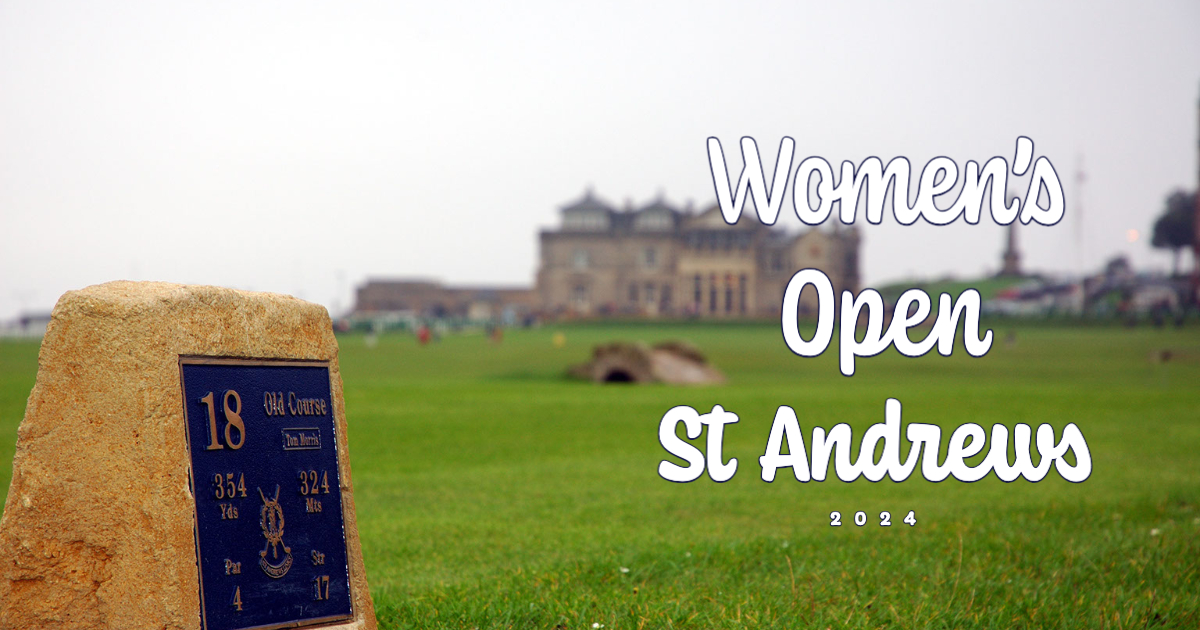 Are you a golf enthusiast waiting for the AIG Women's Open in St Andrews 2024? Well, you're in for a treat!
And are you wondering about travel arrangements and any special packages for attendees?
Get ready to plan an unforgettable experience at the AIG Women's Open in St Andrews 2024.
History of AIG Women's Open at St Andrews
St Andrews has a rich history of hosting major golf championships, including The Open Championship. In 2007, the AIG Women's Open appeared at this iconic Scottish golf course and has returned multiple times. Known for its challenging layout, the Old Course at St Andrews is revered as one of the world's most prestigious and challenging courses.
The tournament showcases the incredible talent and skill of women's golf, attracting top female golfers from around the globe. With future venues, including Walton Heath Golf Club and Muirfield, the AIG Women's Open continues to make its mark on the golfing world.
Winners from the past editions at St Andrews
Throughout the history of the AIG Women's Open at St Andrews, we have witnessed a range of incredibly talented winners. The tournament provides a platform for top-level women's golf and the opportunity to do so in a truly historic setting. The previous winners at St Andrews have undoubtedly left a lasting legacy and set a high standard for future competition editions, showcasing exceptional skill and determination on the iconic course, wowing fans and fellow players alike. The AIG Women's Open at St Andrews showcases the best of women's golf, and the winners from past editions have played a vital role in shaping its legacy.
Looking ahead to the 2024 Championship
As we look ahead to the 2024 AIG Women's Open in St Andrews, there is much to anticipate. This prestigious golf tournament, known for showcasing the talent and skill of women's golf, will return to the iconic Old Course. With the championship scheduled in advance, planning accommodation options well due to high demand is crucial. For convenience, consider staying in holiday properties or self-catering accommodations near the golf course. As we get closer to 2024, R&A, the governing body of golf in England and Scotland, will announce more details about the event and future venues.
From thrilling golf tournaments to prestigious international matches, there's something for everyone to enjoy. Please visit the R&A website for the complete event schedule to get all the details and mark your calendar.
Excitement is building for this first-time venue, and fans worldwide eagerly await the opportunity to witness the best women's golfers compete on this historic course.
What makes St Andrews a unique venue for AIG Women's Open?
St Andrews offers a picturesque setting for the AIG Women's Open, with its charming town and iconic golf course. The Old Course at St Andrews is renowned as one of the oldest and most prestigious in the world.
Travelling to St Andrews
If you're planning a trip to the AIG Women's Open in St Andrews, you're in for a treat! Located on the east coast of Scotland, St Andrews is famous for its golf and breathtaking beaches, ancient ruins, and rich history. As you go to this historic town, you have several transportation options. You can fly into one of the nearby airports for a convenient journey or take a scenic drive through the beautiful Scottish countryside. No matter how you get there, St Andrews promises an unforgettable experience for golf enthusiasts and those looking to explore its charming surroundings.
Accommodation Options for Visitors
When planning your visit to the AIG Women's Open in St Andrews, it's essential to consider your accommodation options. As this is a popular event, it is recommended to book in advance to secure your stay. St Andrews offers a variety of hotels, ranging from luxurious accommodations to more budget-friendly options. You may also consider self-catering possibilities, such as renting a holiday home or apartment for a comfortable and convenient stay. With these options available, you can find the perfect accommodation to suit your needs during your AIG Women's Open visit here.
Our featured property, 20 Golf Place in St Andrews, is a dream come true. Situated in the heart of this historic golfing town, the property offers breathtaking panoramic views of the venue that will leave you speechless. Imagine waking up every morning to the sight of rolling green fairways and the sound of cheering crowds. It's like having a front-row seat to all the action! Whether you're an avid golfer or appreciate the game's beauty, 20 Golf Place is the perfect place to call home. Its luxurious amenities and stylish design make you feel like you are living in your private oasis. So why wait? Come and experience the magic of 20 Golf Place for yourself and make memories that will last a lifetime.
Are there any special packages for the attendees?
Yes, attendees of the AIG Women's Open in St Andrews 2024 can avail of special packages designed exclusively for them. These packages offer a range of benefits and added perks to enhance the event's overall experience. Stay tuned for more details on the available packages!
As we eagerly look forward to the 2024 AIG Women's Open at St Andrews, planning ahead is essential, especially regarding accommodation. St Andrews has various options to suit every visitor's preferences and budgets. There's something for everyone, from luxury hotels with stunning golf course views to cosy bed and breakfasts in the heart of town. Additionally, consider exploring special packages available exclusively for championship attendees. Whether you're a golf enthusiast or simply looking to enjoy a memorable experience, securing your accommodation in advance will ensure a stress-free and enjoyable stay during the tournament. See you at St Andrew's in 2024!